In this content, I would like to give you detailed information about the "exclamation mark in the yellow triangle" on the dashboard panel of BMW brand cars.
The exclamation point in the yellow triangle that lights up on the dashboard of BMW cars is also known as the generic warning light or the service light. If this light came on the dashboard panel of your car, it usually indicates that it is not an emergency, but that there is a problem in your car that needs to be fixed. The color changes from white for a benign message, to yellow, needs attention, to red, critical.
The exclamation point in the yellow triangle does not mean anything by itself. Simultaneously with this warning light, another warning light comes on. When the yellow exclamation mark is lit, it is observed what the other light is on and action is taken accordingly.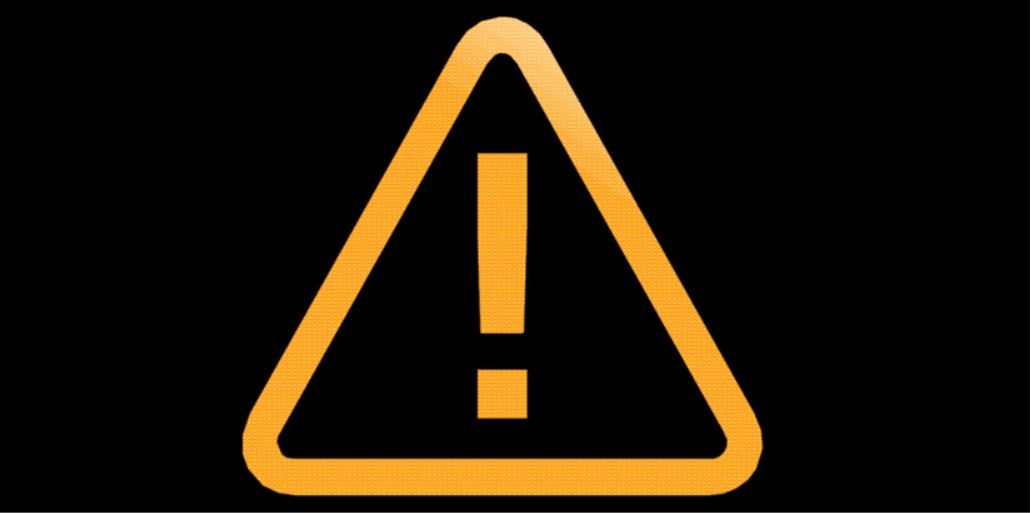 First of all, this symbol can appear in many different situations.  For example, in a vehicle in the Volkswagen, Seat, Audı, Skoda and  groups, if the wiper fluid is exhausted, the warning light that your wiper fluid is running out will turn on, and then the exclamation mark will turn on within the yellow triangle sign. When you fill your wiper fluid, these 2 warning lights will disappear by themselves.
This warning light, which has an exclamation mark in a yellow triangle, also comes on when you brake or skid with your car, when one of the car's doors is left open, when you forget to apply the handbrake, in case of a malfunction in any of the car's headlight lights, or in cases where your car lacks hydraulic oil.
However, it should be noted that this symbol is often not a critical fault indicator. It is known as the general fault notification signal. You may still consider entering a service as a precaution.
What are the warning lights that light up with the Yellow Exclamation Mark?
As I mentioned above, the exclamation point in the yellow triangle does not mean anything by itself. Simultaneously with this warning lamp, another warning lamp comes on. The lights that usually light up with a yellow exclamation point are as follows.
Stop Start Technology
Traction control system
Service date or miles alarm
Check Engine Light
Diesel Particulate Filter Warning Light
EPC (Engineering Procurement and Construction)
Glow plug lamp
Engine Oil Light
ABS
ESP (Electronic Stability Program)
Tire pressure light
Electric steering warning lamp
This warning light could be something as simple as refilling your windshield washer fluid, or it could indicate that you need oil or your car to be serviced or something more serious. There are a variety of issues it can point out, some very simple but some may be more important to address.
If you enter the main menu of your iDrive screen, you can go to Vehicle information to find more information about what error the indicator light is on.