Cars are mainly classified as US and European axes in two ways. This is related to the differentness of the "size" understanding of the United States and Europe.
Car classifications in the US are as follows:
Insurance Institute for Highway Safety (IIHS): Based on purpose and length.
National Highway Traffic Safety Administration (NHTSA): Based on weight.
United States Environmental Protection Agency (US-EPA): Based on the sum of the cabin and luggage volume.
Car classifications in Europe are as follows:
EuroNCAP: Intended use is taken as a basis.
British Market: Based on the total volume of cabin and luggage.
European New Car Assessment Programme and European Commission: Vehicle size is expressed in capital letters.
The most common classification of vehicles is the classification specified by the European Commission. In this classification, the purpose, size and equipment characteristics of the vehicle are the determining factors. These are: A, B, C, D, E, F, J, M, S class as the European market segment.
In general, cars are diversified according to their segment (class) and type of body (body type).
Types of cars – According to their segments:
Class A: Mini cars
Class B: Small cars
Class C: Medium-sized cars
Class D: Large cars
Class E: Top class cars
Class F: Luxury cars
Class J: SUV Vehicles with sports equipment
M-Class: MPV Multi-purpose vehicles
Class S: Sports Vehicles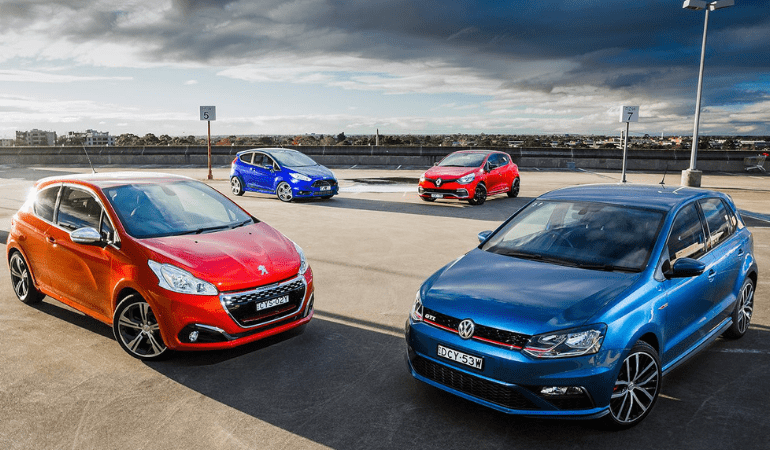 Types of cars –  According to Their Body-Box Types:
Sedan
Hatchback
Station Wagon
SUV
Crossover
MPV
Van
Coupe
Convertible
Limousine
Roadster
Pickup
A car brand offers its own car series in accordance with one of these classes and differentiates itself according to the body design.
For example; The Audi A3 is a C segment car. According to the case type is offered as Hatcback or Sedan.
The criteria for diversification according to the frame type are the number of sections and columns in the vehicle. There are basically 3 compartments in a vehicle; the engine compartment, passenger compartment and luggage compartment.
Casing types are created with variations such as changing the dimensions of these sections, raising the vehicle or reducing the luggage compartment.
Car Segments
A SEGMENT CARS (MINI CLASS VEHICLES)
Smaller than 370 cm in length, "mini-vehicle" is also known as the class of vehicles. Vehicle body is small, head and knee distance is not much. Not suitable for long trips. They are small in size and lightweight. Therefore, their ability to adapt to difficult conditions is often very low.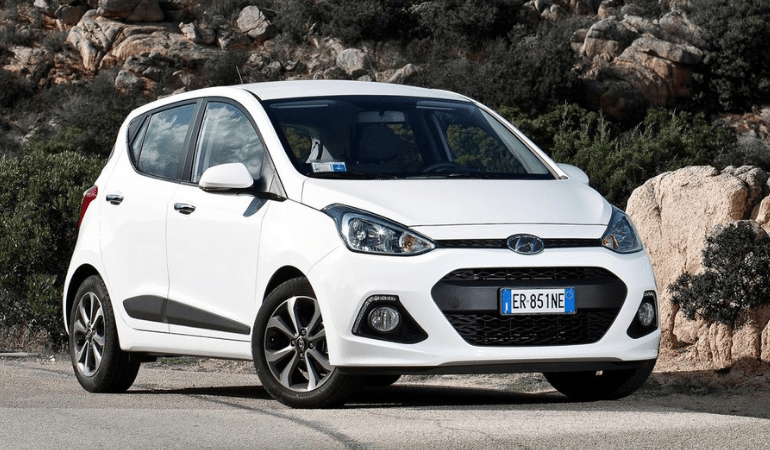 The A segment vehicles, which can have different body structures such as hatchback, MPV and cabriolet, are generally not preferred because they consume a lot of gasoline and their engine power. In Europe, the city car is called the economic car, the mini car. The most popular A segment vehicles are the Fiat 500, the Citroen C1 and the Peugeot 107.
ALFA ROMEO MITO
CITROEN C1
FİAT FIAT 500
FİAT PANDA
HYUNDAİ İ10
KİA PICANTO
OPEL ADAM
PEUGEOT 107
SKODA Citigo
FORTWO
SUZUKI ALTO
B SEGMENT CARS (SMALL CLASS VEHICLES)
The A segment is similar to the A CLASS but is slightly larger in size. Sizes range from 370 cm to 400 cm. Technically, they are stronger than segment A. There are heavier body structures. Just like the A segment, the bodywork options are numerous.
These options include different types of hatchback, sedan, station wagon, coupe, cabriolet, roadster, SUV, CUV and MVP. The most popular B-segment vehicle models include the Renault Clio, Seat Ibıza and Volkswagen Polo.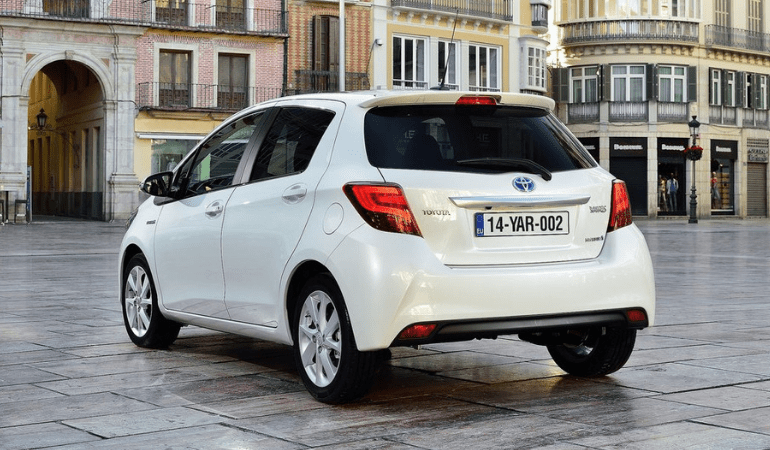 C SEGMENT CARS (SUB-MEDIUM CLASS VEHICLES)
It is one of the most produced and most sold segments. Although it is known as compact class or lower middle class, we know it as a family car. Thanks to their size, they are suitable for both families and individual use. Vehicle performance is high and they can easily go long way. As they catch high sales figures, the competition is high and it is much easier to find an affordable vehicle model in this segment.
Hatchback, sedan, coupe, cabriolet, roadster, CC, SUV, CUV and MVP C segment models can be found in many different body structure. The most popular C-Segment vehicle models are Volkswagen Golf, Ford Focus, Toyota Corollo, Fiat Lienave Mitsubishi Lancer.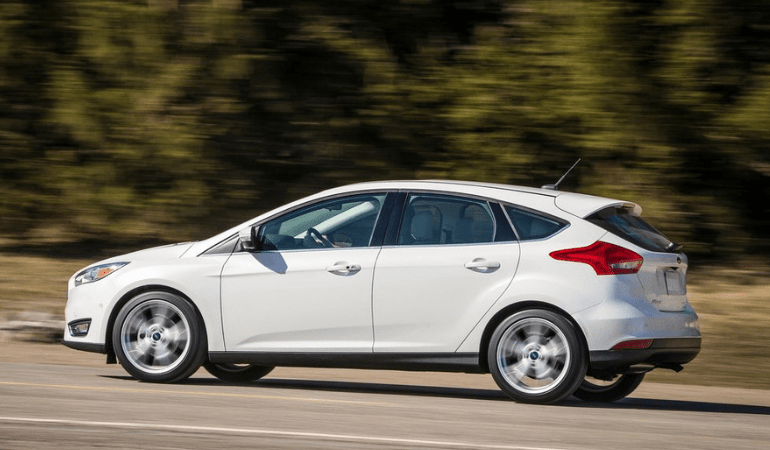 D SEGMENT CARS (TOP-MIDDLE CLASS VEHICLES)
They are also known as extended family vehicles. Differences from the C segment are that their dimensions are larger and their performance is much higher. In this segment, which is also called the upper middle class, it has wide cabins, spacious cabins and powerful vehicles in terms of motor and performance. BMW 3.20, Mercedes C series, Honda Accord, Volkswagen Passat and Mazda 6 are the most popular D-Segment vehicles.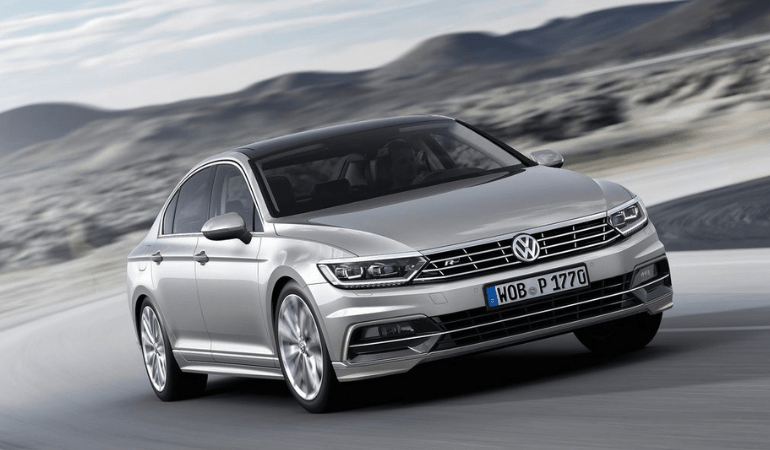 E SEGMENT CARS (UPPER CLASS VEHICLES)
It is the segment of the top class cars. The vehicles in this segment are also known as administrator vehicles. They are powerful in terms of performance and comfort, and their fuel consumption is much more convenient than any other segment. In parallel, price ranges are still quite high compared to other segments. The most popular E segment car models are the Mercedes E Series, the Audi A5, the BMW 5 Series and the Chrysler 300.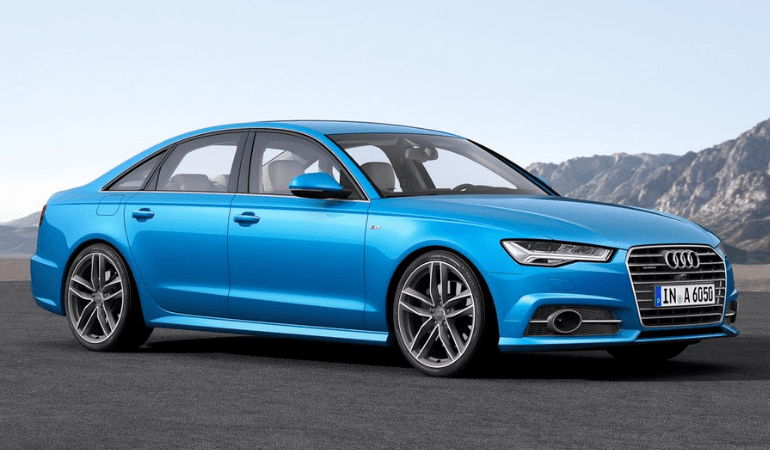 F SEGMENT CARS (LUXURY CLASS VEHICLES)
The F segment vehicles, also known as luxury segment vehicles, stand out with their technological features and amenities, as well as their performance data and physical features. The most popular F-segment vehicle models are the BMW 7 series, the Mercedes S-Class and the Audi 8.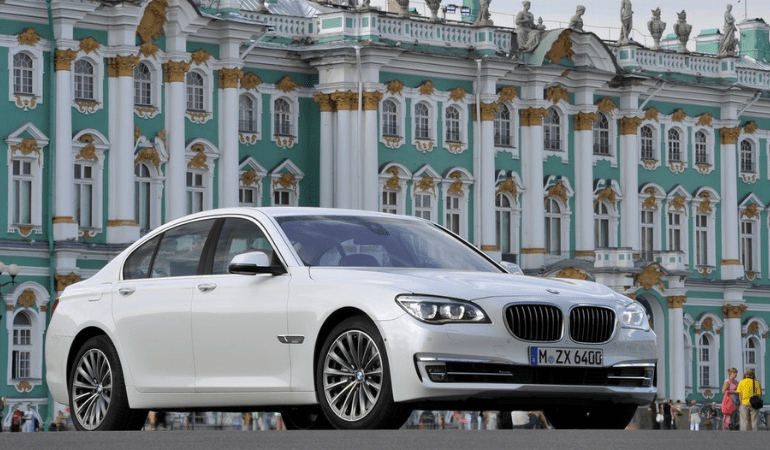 G SEGMENT CARS (SUPER LUXURY VEHICLES)
Car passion is not limited to functional vehicles of course. Both in the city and outside the city, sports vehicles such like a bird have a unique segment. This segment consisting of performance-weighted vehicle models is called the G segment. G-segment vehicles; They are available in different body types such as coupe, roadster, convertible and grandtourer. The most popular models of this segment are produced by Ferrari, Lamborghini, Porsche and Maserati.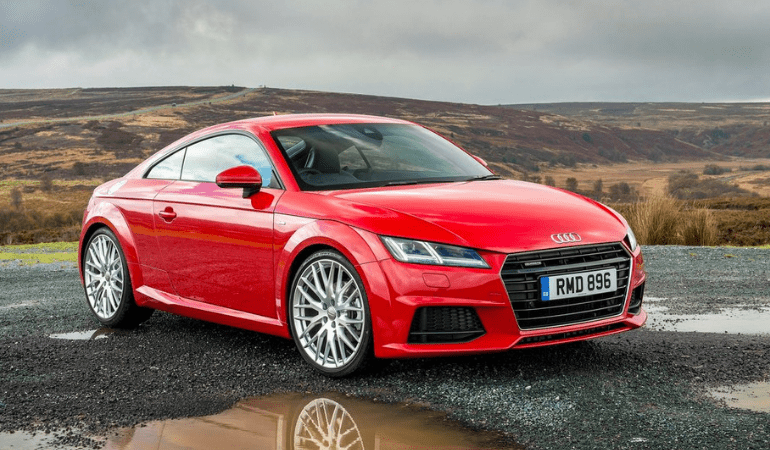 J SEGMENT SUV CARS
The J-Segment vehicles, which we know as terrain sports cars, have the performance of a sports car and the force of an off-road vehicle. The abbreviation SUV means Sports Utility Vehicle. These models, which have high fuel consumption, are aimed to be more economical in the last period and the producers are directed to 2 towing systems from 4 towers. The J-segment vehicles have different types of chassis, including small SUVs, mid-SUVs, large SUVs and premium SUVs. The most popular models in the J segment are the Kia Sportage, Nissan Qashqai and Range Rover models.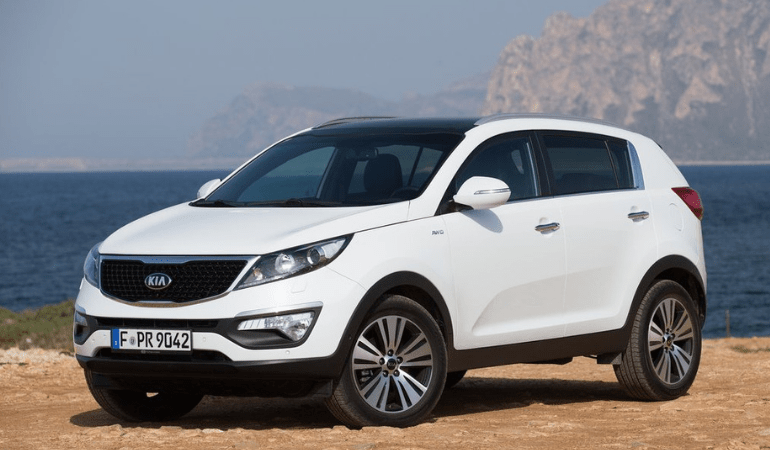 M SEGMENTI MPV CARS
M-segment cars, multi-purpose vehicles, we also know as discussed above, came together in a number of separate segments. MPV stands for Multi Functional Vehicles. The M segment vehicles, which reached high sales figures in the world, were first manufactured by the Ford brand. Among the most popular vehicles in this segment are Ford C-Max, Citroen Picasso and Opel Zafira.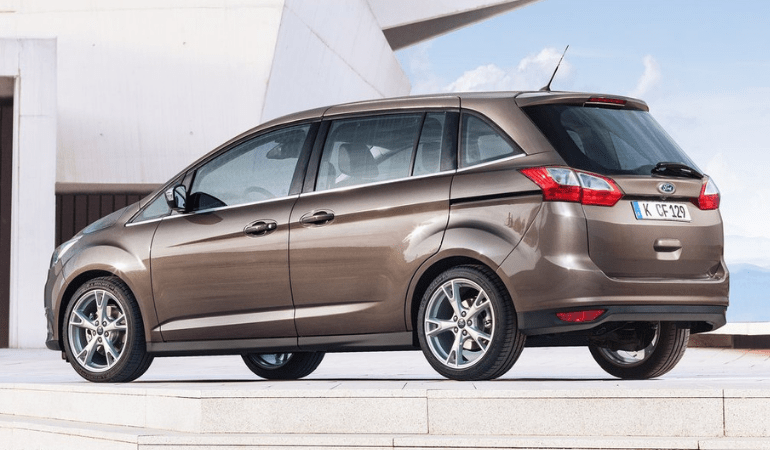 Types of Cars According to Body-Case Type
Sedan
4 doors, 3 compartments and 3 columns (column A, column B, column C). 3 compartments in the car; the engine compartment, the passenger compartment and the luggage compartment are clearly separated from each other. The luggage compartment is completely separate from the passenger compartment and the boot lid opens upwards. 4 + 1 passenger capacity.
In some sedan cases, the 2-door design can also be seen, for example the Audi A5 has two doors. Some sedan-shaped sports cars can be offered by the manufacturer as a coupe, for example: Mercedes-Benz CLS-Class.
SUB PARTS OF SEDAN:
Club Sedan, Notchback Sedan, Fastback Sedan, Hardtop Sedan, Hatchback Sedan, Chauffeured Sedan, Sedanets
What are the Benefits of Sedan Model Cars?
Sedan cars have more stable and powerful images.
They offer a particularly prestigious image.
Large storage space.
They offer comfortable use for crowds on long journeys.
Seat areas are large.
They are very popular in the second hand market.
What are the Disadvantages of Sedan Models?
Depending on the vehicle model and technical specifications, the sedan cars in general may be more demanding with excessive fuel consumption.
They can cause parking problems in cities where traffic is heavy because they are too large and long.
Wide bodies, scratches, hitting, multiplication is much more suitable.
Hatchback
Hatchback cars are widely available in two basic types: 3 doors (2 passengers + 1 luggage) or 5 doors (4 passengers + 1 baggage). A classic sedan has 3 compartments (engine, passenger and luggage), while the Hatchback car has 2 compartments; engine and passenger + luggage compartment. In other words, the passenger and luggage compartment of the Hatchback vehicles are actually combined and the luggage compartment can be accessed from the rear seat.
The main difference of Hatchback vehicle from sedan; the passenger compartment (rear seat) and the luggage compartment are not clearly separated. Furthermore, the rear of the vehicle is lowered vertically (down to the bumper).
Hatchback is a lower case version of the sedan chassis. For example, the hatchback version of the Corolla, sold as a sedan.
What are the Pros of Hatchback Models?
Depending on brand and technical specifications, hatchback cars may be more fuel efficient.
Because they take up little space, it is easier to park or find a parking space.
Has a sporty, dynamic look.
If there is no need for large baggage volume, they offer an advantageous use.
What are the Cons of Hatchback Models?
Although Hatchback cars vary by model and brand, they are usually small cars in the luggage compartment. Therefore, on long trips, for example, a family of 5 people may not be able to meet all their luggage needs.
Hatchback cars may not provide the perfect solution to the needs of babies, such as baby carriages and baby seats. Because the rear seat width and the luggage volume is limited.
Station Wagon
Large and convenient, the stationwagon cars are 3 or 5-door cars with a very large luggage loading area. For crowded families, it is the ideal car design for those traveling frequently and for long trips with plenty of luggage.
The station wagon frame type is a lower variant of the sedan case; The vehicle's engine, equipment and mid-front body design are completely identical to the sedan, while the rear part C-D columns and compartments have been replaced.
Audi Avant: The model name given to Audi wagon cars by Audi. They are sporty-looking cars with high luggage capacity. Used Audi avant: Audi A4 Avant, Audi S4 Avant, A6 Avant
BMW Touring: BMW's name for the estate models. BMW touring car: BMW 3 Series Touring, BMW 5 Series Touring
Peugeot SW: The acronym for the Peugeot brand is in the naming of brand vehicles. Station Peugeot cars: 206 sw, 207 sw, 307 sw, 308 SW, 508 SW, 2008 SW
Renault Sport Tourer: Renaultws stationwagon. For example Renault ClioSportTourer
Volkswagen Variant: Vw is the name given to the estate models. Volkswagen vehicles: Vw Golf Variant, Polo Variant, PassatVariant
Opel Sports Tourer: Station wagonopel cars. Example: Opel Astra Sports Tourer, Opel Insignia Sports Tourer
SUV
SUV; It means sports-equipped cars. On-road and off-road vehicles are suitable for use in SUVs. Its characteristic features are 4-wheel drive. The 4-wheel drive system can be continuous or optional. Being high gives a sense of confidence while offering a good view and easy driving in poor road conditions. Large luggage and large interior space provide comfort and practicality.
Crossover
Crossover frame type; It's a mix of SUV and hatchback. Crossover vehicles, the smallest SUVs, are also called Crossover SUVs. ease of driving in city traffic, practicality in parking, large luggage volume, high body structure comes to the fore.
It consists mainly of two compartments; engine compartment and passenger + luggage compartment. The passenger and the luggage compartment are combined, it is possible to reach the luggage from the rear seat and the rear seats to the passenger and luggage compartment.