In this content, I would like to give you detailed information about the "triangle with exclamation point" on the dashboard panel of Mini vehicles.
The triangle with exclamation point is also known as the generic warning lamp or the service lamp. If this light came on the dashboard panel of your car, it usually indicates that it is not an emergency, but that there is a problem in your car that needs to be fixed. The color changes from white for a benign message, to yellow, needs attention, to red critical.
The triangle with exclamation point does not mean anything by itself. Simultaneously with this warning lamp, another warning lamp comes on. When triangle with exclamation point is lit, it is observed what the other lamp is on and action is taken accordingly.
First of all, this sign can appear in many different situations.  For example, in a vehicle in the Volkswagen group, if the wiper fluid is exhausted, the warning light that your wiper fluid is running out will turn on, and then the exclamation mark will turn on within the yellow triangle sign. When you fill your wiper fluid, these 2 warning lamps will disappear by themselves.
This warning light, which has an triangle with exclamation point, also comes on when you brake or skid with your vehicle, when one of the vehicle's doors is left open, when you forget to apply the handbrake, in case of a malfunction in any of the vehicle's headlight lamps, or in cases where your vehicle lacks hydraulic oil.
However, it should be noted that this sign is often not an indication of a critical malfunction.  It is known as the general fault notification signal. You may still consider entering a service as a precaution.
Mini Cooper Yellow/Orange Triangle with Exclamation Point
As I mentioned above, the exclamation point in the yellow triangle does not mean anything by itself. Simultaneously with this warning lamp, another warning lamp comes on.
The lamps that usually light up with a yellow/orange exclamation point are as follows.
Low windshield washer fluid
Tire Pressure Monitoring System (TPMS)
Vehicle service reminder
Exterior lights malfunction
Smart Cruise Control malfunction
LED headlamp malfunction
High Beam Assist (HBA) malfunction
It may also light up together with the following important warning lamps.
Check Engine Light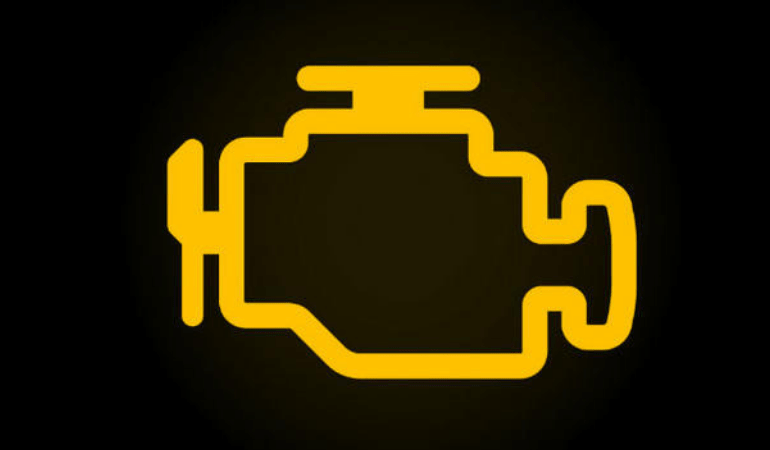 There is a situation that will prevent the engine from starting. However, sometimes even because the sensors are dirty, this may cause the warning lamp to come on. But if it is constantly on, the situation is moderately critical. However, if there is a flashing warning, it is a high degree and critical situation. Click for detailed information about the engine fault lamp!
Diesel Particulate Filter Warning Light

One of the most common problems in diesel vehicles is the problem of particulate filters. Especially if you use your vehicle a lot in the city, your particulate filter can often become clogged. If you see this light on, travel for 20 minutes in this way at a speed of 70 km on a road away from traffic.
Thanks to the heat that will occur in this way, the soot formed in the particulate filter in diesel vehicles will burn and your filter will be cleaned in this way. However, if you have done this and the problem still persists, then you will need to take your vehicle to the service.
EPC (Engineering Procurement and Construction)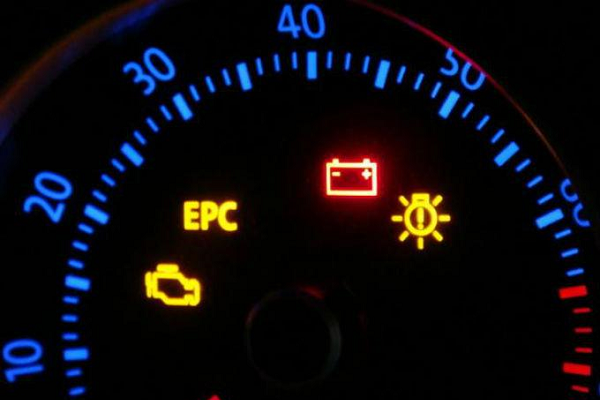 If you see this symbol illuminated in your vehicle, it means that there is a problem with the gas system. For example, there may be a problem with equipment such as the accelerator pedal, throttle body, traction control, or cruise control.
Glow plug lamp

Diesel cars require preheating. You can see this icon light up on cold winter days or when there is a problem with the glow plug.
Engine Oil Light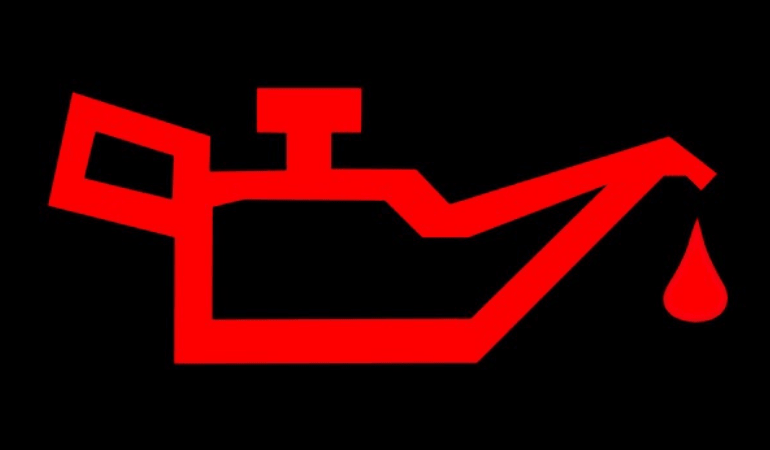 As you can see when you look at the symbol, it is an oil related situation. However, you may be in a dilemma whether it is engine oil, transmission oil or a different oil in your vehicle. Let's answer right away, if you see this lamp on, it means that the oil in your vehicle's engine is less than it should be. If this warning light is on, there is a high and critical situation.
ABS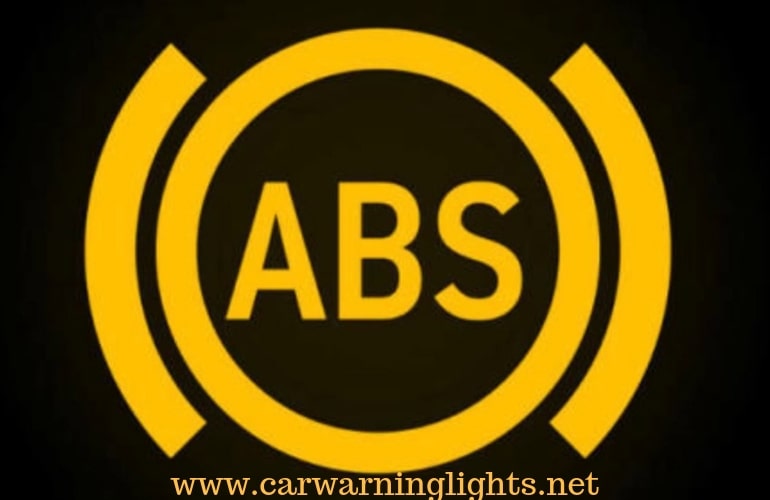 There is a possibility that there is a problem with the ABS system or one of the sensors has failed. Even when the cable is disconnected, the same lamp will turn on. . Sometimes the ESP lamp comes on at the same time as the ABS lamp.
ESP (Electronic Stability Program)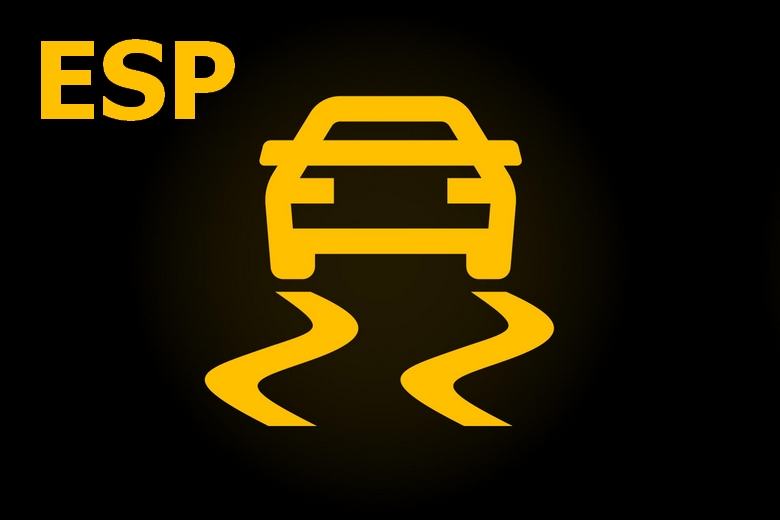 The ESP system comes on when it's raining and the ground is slippery, and it's an enhancement to keep the driver safe. The working logic of this system follows the rotation speeds through the sensors on the wheels, and when it detects the inconsistency between each other, it reflects on your screen as a warning that the vehicle is skidding, skidding or slipping.
If the ESP lamp is on, then there are two possibilities. First, the system may be closed, or it means that the ground is bad and the weather conditions are not good.
Tire pressure light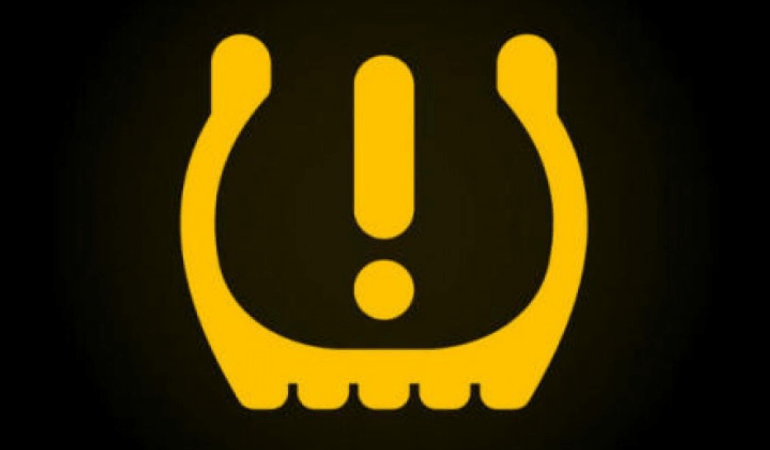 The pressure in the vehicle tires is monitored through the system in your vehicle. This lamp turns on when the pressure of one or more tires falls below the required values. When you press the normal values of the air you will apply to your tire, the warning icon on the instrument panel will turn off within 3 seconds. If it does not go out, it indicates a malfunction in your vehicle's system and you may need to take it to the service.
Electric steering warning lamp

In today's technology, the steering wheels of your vehicles are equipped with technological systems so that they can be turned more easily. If there is a problem with this system, the electric steering warning lamp will come on. You may need to take it to your vehicle's authorized service.
In this content, I tried to give you detailed information about the "Mini Cooper triangle with exclamation point". If this information helped you, please leave your thoughts in the comments.